What If Lost Card?
Lancy He www.smart-home-security.cn 2015-12-15 15:31:53
When we use the hotel door lock system in our hotel, we'll give our guests RFID card to open the door. But some guests are so careless that lost the card, if in this case, what can we do?
If in this case, we must need to solve this problem through the software of hotel door lock system, below is the staps for how to do:
1.Search the card no. of the lost card.
2.Issue one lost card for that card, then, swipe lost card on door lock.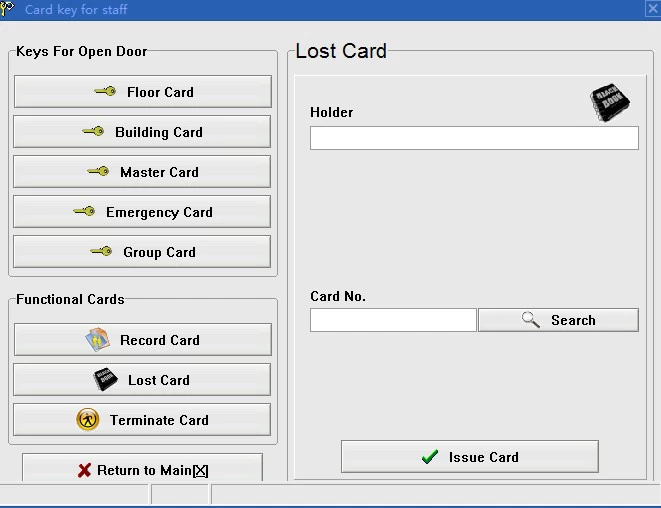 Shenzhen Proyu Technology Co,. Ltd,is a professional china hotel door lock factory, we have a professional QC team, which will check each of your hotel door lock before shipping out. Also, we can give you a good technology cupport.But if you want to find other products of home automation system, you also can find us, we can supply video door phone aslo, and will give you a best video door phone system price. Choose Proyu, choose a comfortable and safe life!