New Arrival Waterproof Rfid Door Access Controller-- China access control supplier
Penny Pan 2017-02-08 15:44:17
New Arrival Waterproof Rfid Door Access Controller-- China access control supplier
We now have a new arrival access controller,it is waterproof which can update the safety of your home and office. It also has Weigand 26 output, you can add an extra RFID reader on it.
Metal case, Waterproof version.
Contactless RFID transponder technology 
Weigand 26 output port, can add an extra RFID reader
Support Card, PIN, Card + PIN 
User capacity: 1000 users
Does not need to connect on the computer,
it can works alone.
Note: One card only can add one password
Access Controller Specification
Wiring connections: Electric Lock, Exit Button
Working Voltage: DC 12V
Card Type: RFID card
Frequency: 125Khz
Reading distance: 1-15CM 
Dimension: 125x84x23(mm)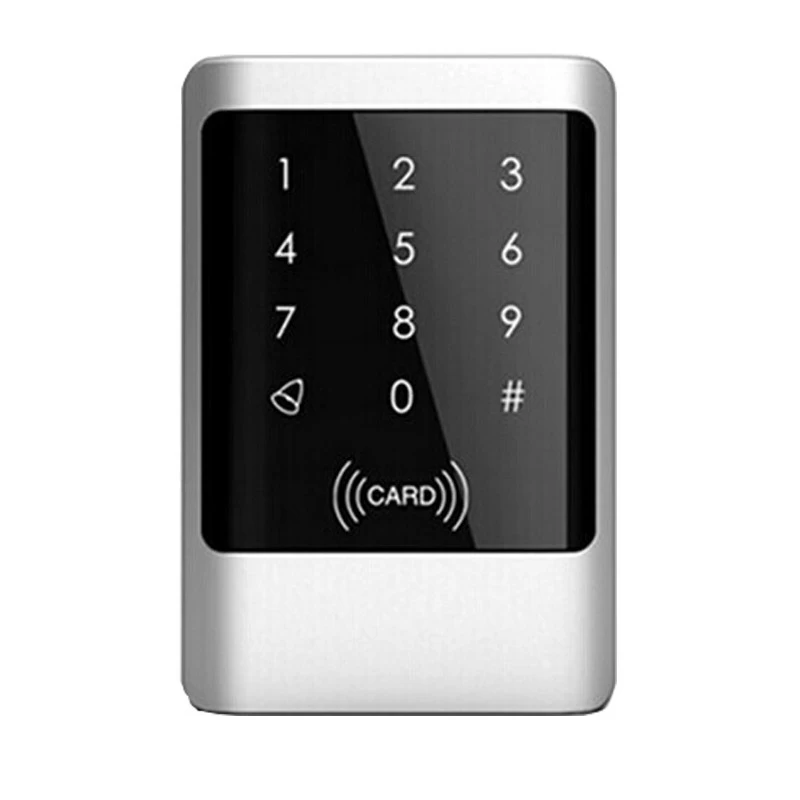 Our main products:
1: Hotel lock system
2: RFID access control & Biometric time attendance
Any more questions,please email us,thanks!