Fire is Ruthless But Fire Alarm System Do
Lancy He www.smart-home-security.cn 2015-01-07 14:19:07
This morning, I saw a sad news on the internet. It said there was a big fire at national park in Argentina. More than 900 hectares trees was ruined by this fire. Luckily, there wasn't any people was injured or died.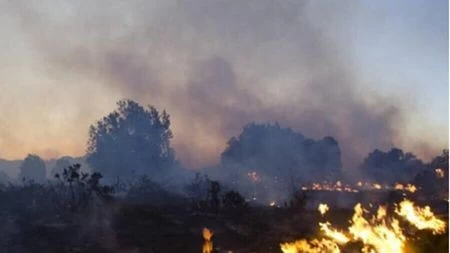 Fire is a big disaster in our life. Because of the fire, our property was destroy, and some people was injured or even died in the fire. However, what should we do before the fire coming? 
  I believe many of you have known some good ideas about how to escape from the fire site scene. However, it also necessary to do some protection before the fire coming. And I think the best thing we need in our home is fire alarm system. 
  Our Company, Shenzhen Proyu Technology Co. Ltd is a professional fire alarm system manufacturer china. Except fire alarm system, we also can supply many other home automation products such as biometric time attendance, electronic locks for lockers and so on. 
  Fire is ruthless but fire alarm system do! We need to be responsible to our life and property. If you are finding this product, welcome to contact us!