Password fingerprint lock, give you the best protection
Proyu Technology Proyu Technology 2017-07-13 12:54:53
Password security is good to the fingerprint lock, will perfect blend of traditional mechanical technology and modern high-tech fingerprint recognition technology, the anti patent design, and structure are all made of pure stainless steel materials, to achieve the highest security.
Reliable sliding cover design, effective protection of acquisition head and password keyboard;
Unique patent design of concealed lock cover;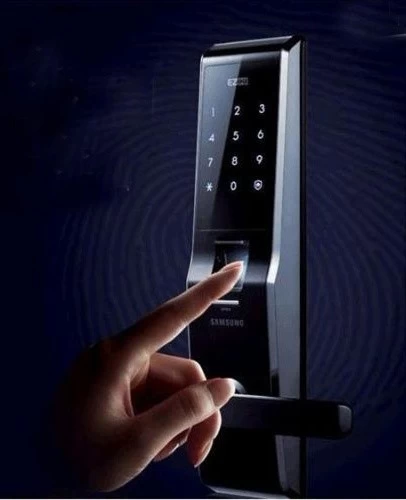 After the door is locked, the outside administrator can unlock the lock;

The spare lock bladder adopts the blade structure, the mutual opening rate is very low, and the tin and platinum lock is effectively prevented; (12 blades, 4 grades, and theoretical key quantity 16 million 700 thousand). )
Fingerprint, password, user ID, management of power: good safety and convenient application; 5 administrator fingerprint, 135 common user fingerprint, 10 temporary user fingerprint, fingerprint and password of the administrator can add, delete, clear, convenient management;
Low power design, 4 5V batteries, the normal use of more than 1 years;
Configure Micro_USB interface, with the latest international standards: Unlock records can be queried and downloaded, easy to open the door, history tracking, security worry free;
Reserve 5V-Micro_USB emergency standby power interface;
Simple operation, simple installation and easy maintenance. (standard anti-theft door can be directly installed without opening hole)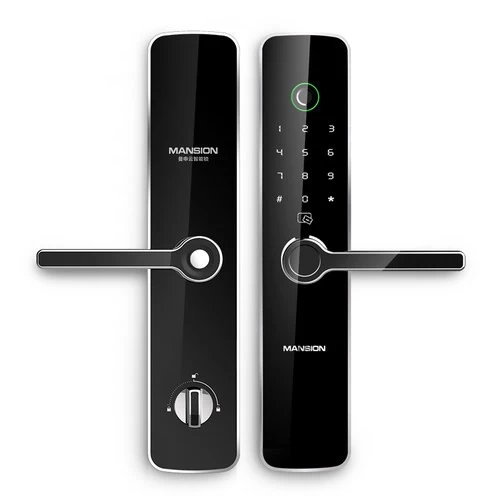 Safe escape function: under the door, the lower pressure handle can untie the tongue, square tongue and tongue at the same time. It can escape quickly in an emergency, and pay attention to personal safety;
Security mode settings: you can set the menu in the fingerprint + fingerprint or fingerprint + password double access way.