Great! "Grasp" two suspects "the intellectual entrance guard"
2017-12-12 19:06:03
Yangzhou City, the first pilot implementation of intelligent access control system, promote the management of the floating population and rental housing upgrading, strong service population management, security, combat combat needs analysis. Up to now, the system has gathered more than 1 articles of population information and related track data, pushing over 20 kinds of key information, and the actual application effect has been well received by residents. The Modern Express News reporter learned that the system has been carried out for more than two months and has captured two suspects and greatly reduced the theft.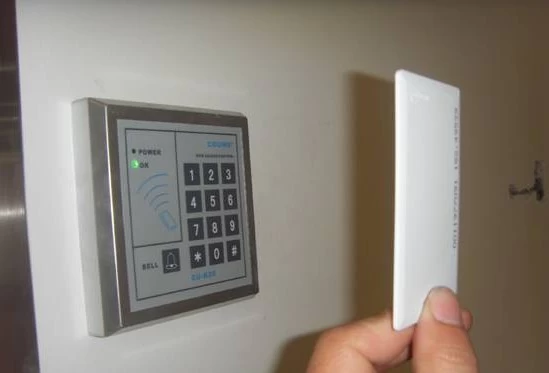 access control system price, rfid access control system, time attendance system china
The intelligent access control system to support the door, 4 methods, namely: "identity card" mobile phone door "APP login door" IC card door "and" brush face door ", the owners must be based on pre authorization to open access, forced residential staff initiative to the public security organ for authorized registration information, and provide support for the comprehensive community police in actual living personnel information. Not long ago, Ren and others, such as Zhang and so and so on in Jiangdu District, carried out "bobbin bar" gambling, and called a number of people to participate in gambling activities, each time a win of about 100000 yuan. After the suspect was held in a residential area in the residential area, the suspect was captured by the image and video data and the application of the unit entrance guard system. Not only that, since the beginning of this year on a small number of hair stolen car battery case, since the application of "wisdom access" system, the police successfully locked repeated illegal theft of electric vehicles and the suspect Moumou arrested. The theft cases in the district have also been greatly reduced.