How to identification the door lock direction
Sylvia Liu 2017-04-20 19:00:14
Before we install the door lock, we need to know what direction of the door and chooes the suitable kind for it. Here is the picture to tell how to identification it: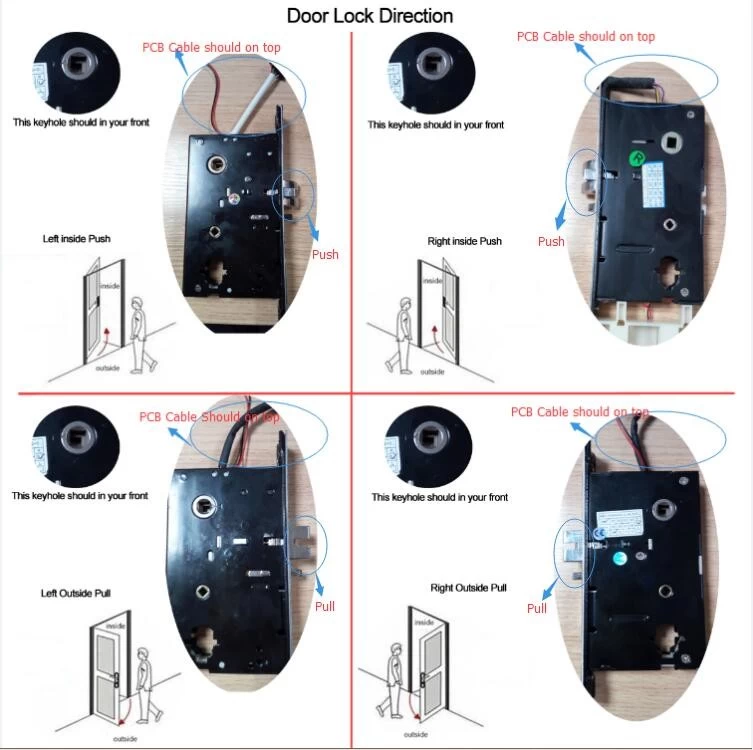 Hope it can help you, and do not heistate to contact us if you have any need.
We will give our best support to you for your demand.