Intelligent lock: "induction card" and "locks" organic combination
Proyu Technology Proyu Technology 2017-07-31 11:04:11
Access control applications, the use of traditional metal key lock ( Finger access control Hotel lock Supplier ), although the cost is low, but the key is easy to copy, lost, with rust, and inconvenient carrying, can not meet the requirements of modern building security. Beautiful environment of high-grade commercial buildings, locks on the more advanced, high-grade, the pursuit of intelligent management.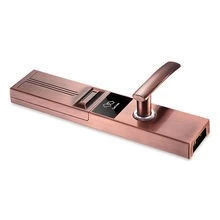 A new type of "induction card intelligent access control system" (Smart card Hotel lock Supplier) in the use of new concepts to win people's trust, has got a widely application, the system will be "card" and "lock" organic combination, and by "card" instead of "key", with the computer software in remote real-time management, highly intelligent the realization of access control, effective solution to a variety of traditional locks, its excellent management function is to bring unexpected convenience to people.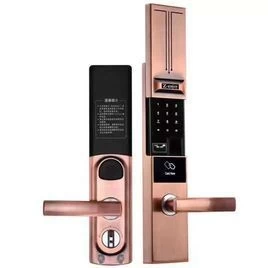 Especially for some higher security requirements of confidential record room, center room, storage room, cultural relics and financial industry operating point of the safety channel and so on, these places are usually stored high economic value or is extremely important and confidential items, in addition to the specific staff, is generally not allowed to enter. But these "profitable" places are also easy to become criminals target, so it is very important to build a highly secure access control system (High security IC card company). In this way, Proyu access control system came into being.