The characteristics of the door lock of Smart Hotel
2018-01-08 18:15:53
Ten years ago, the Internet began to change the way people live. We started to use the Internet to do a lot of things. For example, do business on the Internet, get some information and use online banks to manage our money. Today, the Internet of things will be the beginning of the next technological revolution, and it will start from home automation. Intelligent door lock, alarm system and other products will have a significant impact on our daily life.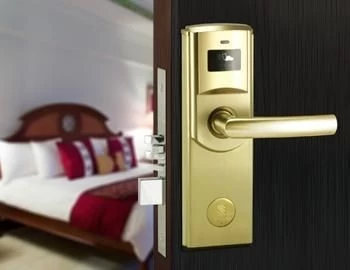 Although the Smart Hotel door locks have many advanced functions and many styles, they are still not very popular in the market. So, how can I be a good intelligent door lock? How to make it popular in the market? The following are the 3 suggestions we should follow:

1. The traditional design of door lock

In the traditional design, the lock of the handle door should be of high safety. And it needs to be confirmed that it can be opened with a mechanical key. For this, when you unlock the smart RFID card, you can open the door with a key.

2. Easy installation and improvement of user experience (RFID lock)

It should be easier to install our products and make it possible to install anyone. In addition, we should also provide ODM services. If we can do this, it will make our products more popular among our customers.

Three. Control of other products of home automation

The door lock should be controlled by other intelligent products. For example, it can be opened by a smart phone.